The Plugins Podcast is pleased to announce the immediate availability of the new Classic Image Button WordPress plugin.
The Classic Image Button plugin adds the classic image button option to the WYSIWYG editor in WordPress. The plugin adds the image button to the top row of the text formatting options. The plugin can work in tandem with the built-in WordPress image functions. This plugin also includes an option to disable inline styles in case you want your image styling to be compatible with the widest range of feed readers.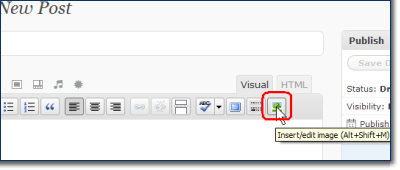 Disabling inline styles reverts the image properties vspace, hspace, border and align as image attributes instead of inline styling (e.g. border="2″ instead of style="border: 2px;").
The Classic Image Button is added to both the main post and page visual editors as well as the smaller Press This editor.
The plugin may be downloaded from the WordPress Plugins Directory or by the following link: Download version 1.0.